NOT YOU IT'S ME is now LIVE !!!!
Yep, that's right!
NOT YOU IT'S ME IS NOW LIVE ON ALL PLATFORMS!
(Or will be in a matter of hours!)
GO, GO, GO! #oneclick
Thank you all SO MUCH for making this such an awesome release. And yes, in case you were wondering, I do realize this entire post is minion-themed. (I've had three blackberry-muddled-mint mojitos. It's the best I can do. Don't judge me.)
This was the first experience I've ever had with putting one of my books up for pre-order, and I just have to say THANK YOU to every single reader who bought a copy early and also to every single book blogger who helped promote NOT YOU IT'S ME before release. You guys are fan-freaking-tastic. You rock my socks off. (Actually, I'm not wearing socks -- it's wicked hot outside, that would be weird. But you get the idea. Right? Right.)
If I could reach through the computer screen and hug each and every one of you, I totally would. (And, seriously, that's saying something, because I'm not even a "hugger.")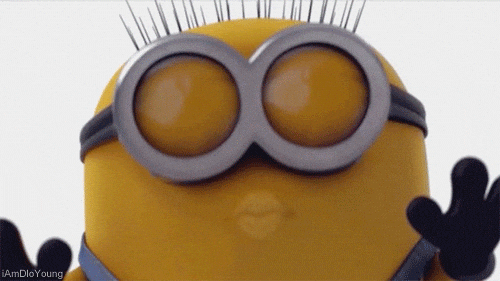 Honestly, I love you. All of you. None of this would be possible without you. And I hope you realize how much I appreciate every single Amazon review, FB comment, email, personal message, tweet, Goodreads post, etc. I'll never be able to express how much your support means to me.
So, I guess all that's left to say is...
No, not banana.
Thank you. I love you. Stay awesome.
Much love & big hugs. xx
Julie